Core Team
We have a committed team who each bring valuable experience from other professions, mostly working part-time for the charity alongside other related roles and studies.
Alice has a BSc (Hons) in Nutritional Science and MSc in Personalised Nutrition. She is Head of Scientific Research & Human Nutrition and also supports as Executive Assistant. She has worked across the fields of nutrition research, education and food industry for nearly a decade, most recently for University of Oxford, where she researched the effects of breast and bottle feeding on neonatal responses to pain, following medically required heel lance procedures. Prior to this, Alice has worked in certification for farm assurance and food industry in a business operations role, and also in nutrition education for CNELM.
Presently, Alice is leading all the research endeavours at Food for the Brain, and managing a team of passionate, and dynamic volunteers, who are all contributing in a nutritional and psychological science capacity. She is a qualified yoga teacher, with 200hr and pregnancy yoga teacher training certificates (Yoga Alliance), and is presently studying an MSc in Psychology with the University of Wolverhampton. In her spare time, she volunteers for PANDAs, a perinatal mental health charity.
---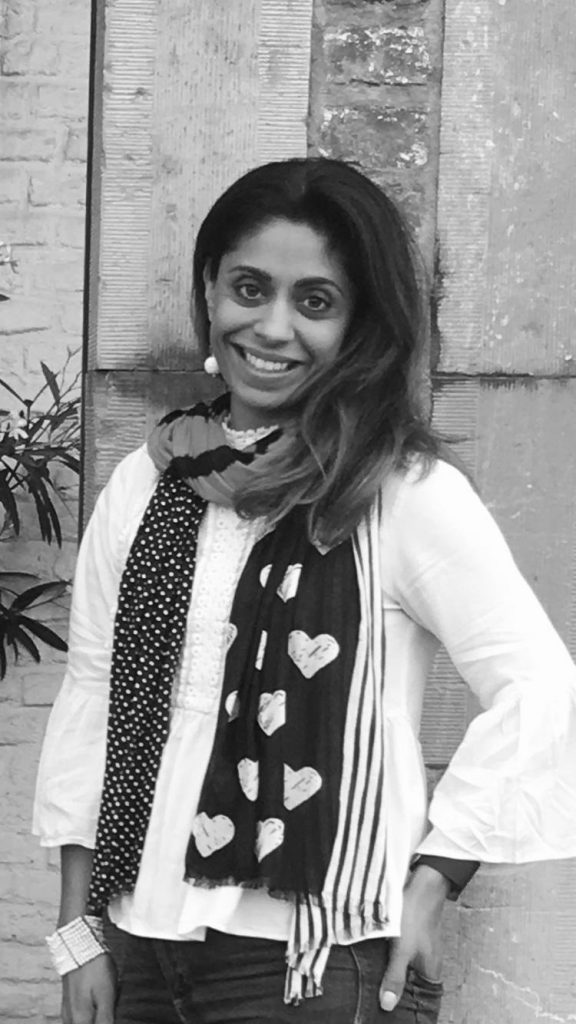 Bee is a BANT registered Nutritional Therapist who qualified with CNM in 2017 and recently completed her PG Cert in Personalised Nutrition at CNELM. She had a career in the NHS for over a decade working in mental health services as well as in clinical education managing over 600 Imperial medical students annually.
She is now our Community and Operations Manager and will be managing the Cog-nition community once it launches. In the meantime Bee also supports our CEO and Programme Manager in the design and delivery of the latest CFT upgrade, fundraising initiatives and data analysis reporting.
Finally, Bee is also a 300-hour qualified Yoga Teacher registered with Yoga Alliance. She specialises in Vinyasa, Power, Yin Yoga and meditation and delivers sessions to her local studio as well as private online sessions.
---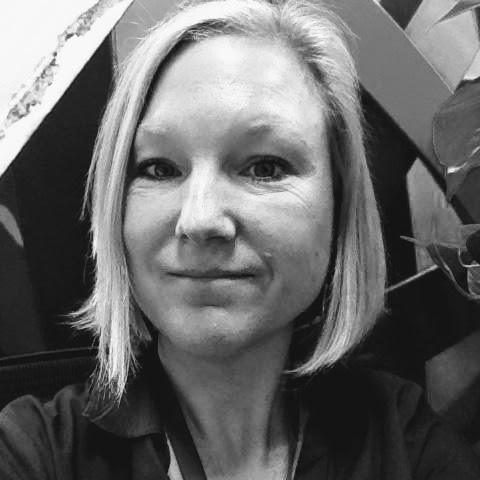 Claire is our Program Manager and will be a fully qualified nutritional therapist with the College of Naturopathic Medicine, London very soon. As well as leading on the CFT upgrade and COGNITION © program build, which has multiple stakeholders and contributors, she spends her time studying, teaching yoga & meditation and freelancing for the British Council.
Claire read English at Murray Edward's College (formerly New Hall), Cambridge and is a qualified solicitor in England & Wales and Australia having specialised in corporate law and practiced with Addleshaws and Blake Dawson respectively for 9 years. Now non-practicing, she has had a career in education and education management overseas and is also an experienced project manager studying for an MBA with Heriot-Watt University. She brings an additional layer of rigour to the team as well as an understanding of holistic Eastern approaches from her recent decade based in China.
---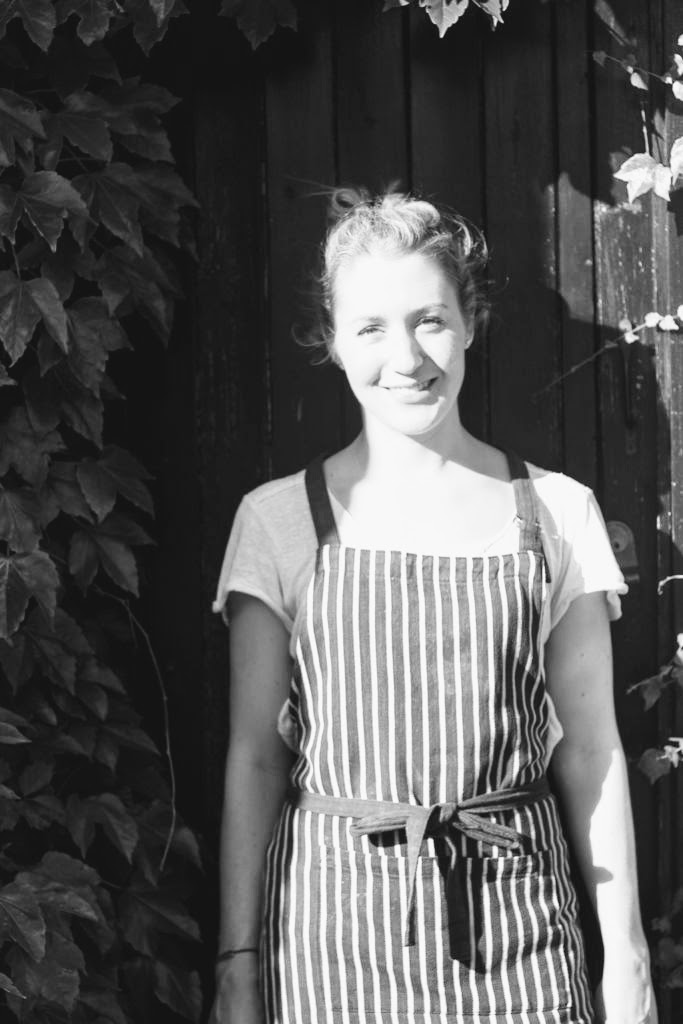 Helen manages our Communications, Marketing and Events, as well as overseeing our Catering Accreditation and Corporate Webinar programmes. Helen brings more than 12 years' experience to the role, most notably from Marriott International where she managed European PR, and Balfour Beatty where she dealt with Community Relations. Helen's focus is on consolidating our brand, extending our reach, and amplifying our catering and corporate programmes.
Helen is a qualified Natural Chef with the College of Naturopathic Medicine, and is in her second year of a Nutritional Therapy diploma with CNM.
---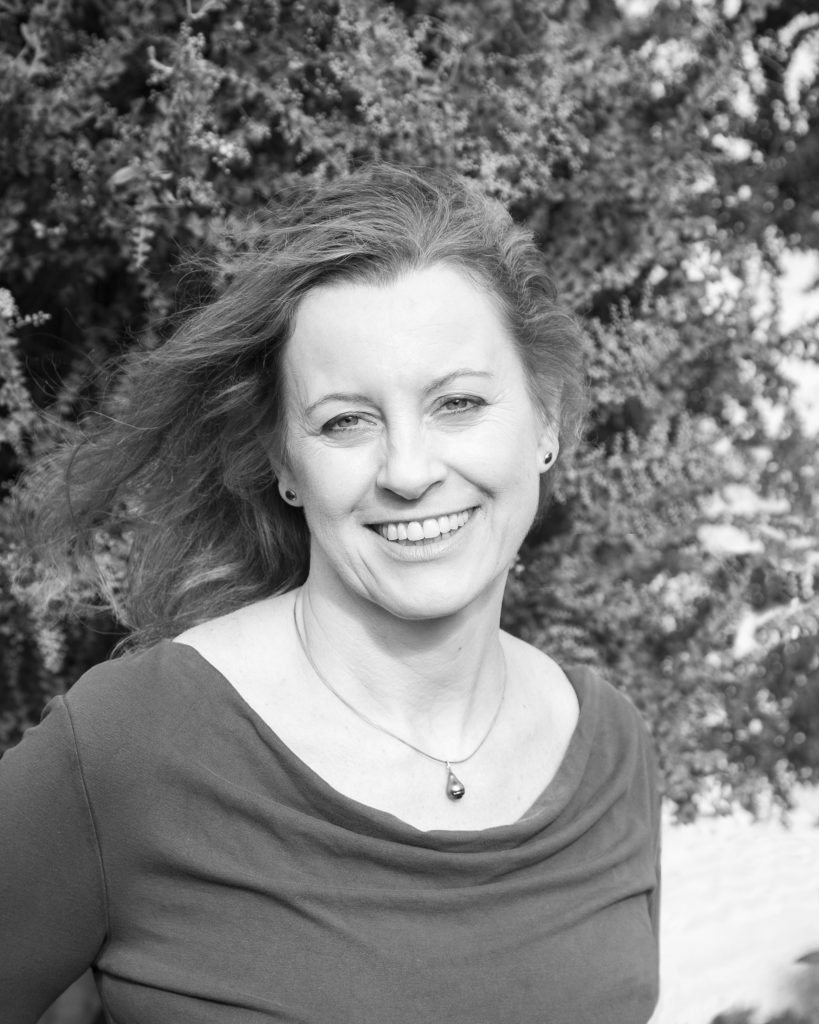 Kate is our CEO. She oversees the team and manages relations with the Board and a variety of stakeholders. With a background in business, notably tech, research and big pharma as well as a variety of start ups and charities she transferred her focus into mental health projects around 5 years ago.
She is a big believer in prevention healthcare and has a passion for nutrition and good food from several years spent in Italy, France and various other countries.
---
Board of Trustees
We are governed by our Board of Trustees who meet at least quarterly to examine the affairs of the charity and ensure that everything is on track and in line with our statutes.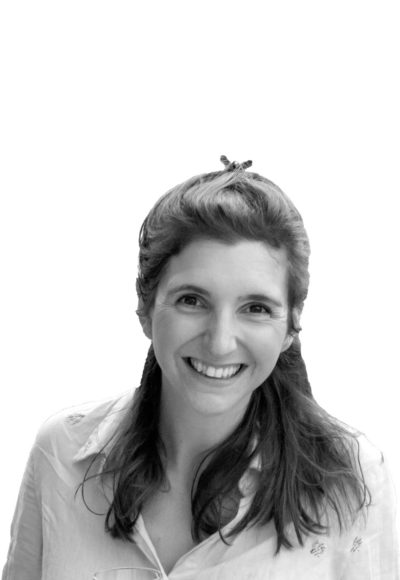 Jessica is a nutritional therapist specialising in women's health. She began her scientific studies at the University of Oxford, where she studied Experimental Psychology and graduated with a First Class in 2009. Her psychology studies sparked her continuing interest in our wider health, diet and lifestyle impact our mental wellbeing.
After graduating from Oxford she studied law; training and qualifying at the international law firm Allen & Overy LLP where she spent several years as an associate in the corporate team, specialising in trust and pensions law.
She now runs her nutritional therapy practice, seeing individual clients as well as running group workshops on a wide range of topics relevant to women's health. Her main focus is on supporting women to optimise their health and thrive in the face of demanding and high-pressure careers. Jessica joined the Board of Trustees in 2015, becoming Chair of the Board in 2020.
---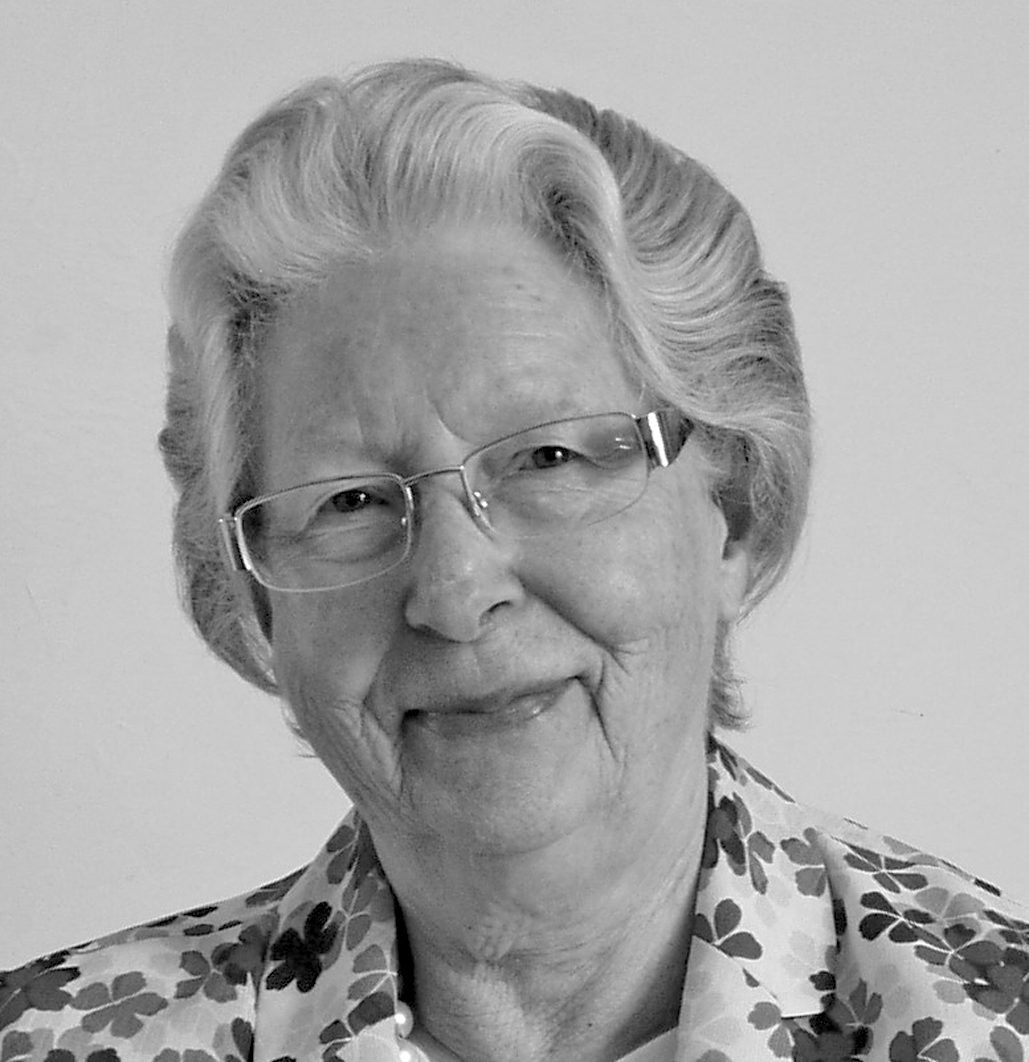 Dr Rona Tutt, OBE, is a Past President of the National Association of Head Teachers (NAHT) and continues to be involved in their work, chairing their National Forum for Neuroscience and Special Education. Rona has an MA in Linguistics and a PhD in the education of children with autism. She is a winner of the Leadership in Teaching Award; received an Outstanding Reviewer Award for her work on the International Journal of Educational Management; and an OBE for her services to special needs education. She is a Fellow of UCL's Centre for Inclusive Education (CIE).
Rona is vice chair of governors at a secondary school for students with autism, learning difficulties (LD) and speech, language and communication needs (SLCN), and an all-age school for profoundly deaf pupils. She has spent many years studying British Sign Language (BSL).
Rona has written and co-authored several books on education and is in constant demand to write articles and to speak at conferences. For many years, she was privileged to be Chair of the Food for the Brain Foundation and continues to be a Trustee.
---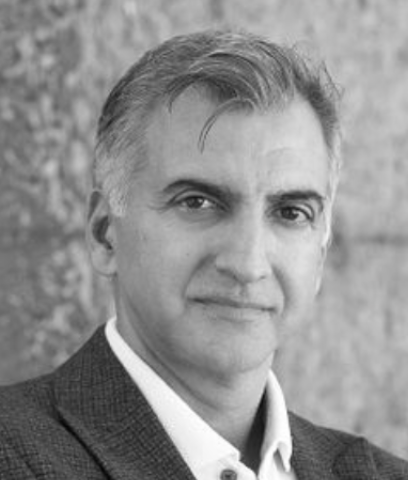 Atul is a former strategy consultant with 30 years experience working with global companies and start-ups, advising on product and marketing strategies and developing business plans for raising finance. Atul was also MD of Naturally High, a start-up offering a range of natural alternatives to caffeine and sedatives, which was sold to a larger vitamin company in 2003. Since then he has established a global research and consulting company helping clients improve their competitive positioning. Atul has a First-Class degree in Aerospace Systems Engineering (Univ. Southampton), a diploma in Nutritional Therapy (Institute for Optimum Nutrition), and an MBA (Open University Business School).
---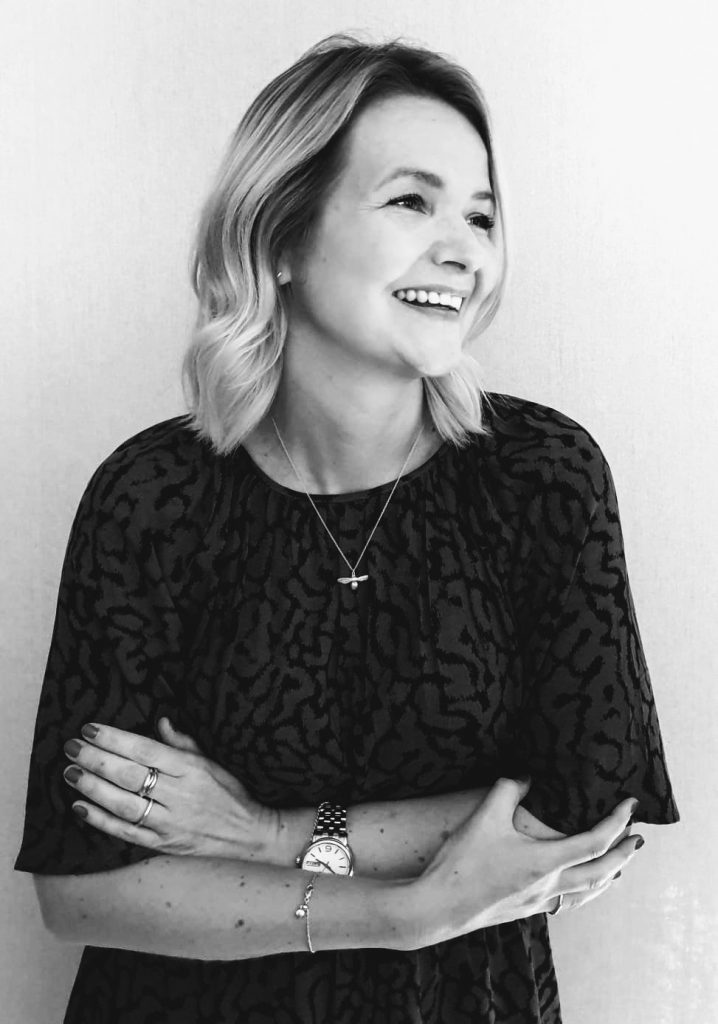 Dr Hartigan gained her BSc in Psychology from the University of Leicester, before training as a mental health nurse at the University of Manchester and completing a doctorate in clinical psychology at the University of Surrey. She spent fourteen years working for the NHS as a clinical psychologist specialising in the treatment of psychosis and acute mental health crises and is currently a Clinical Director and Consultant Clinical Psychologist at HelloSelf, a remote psychology practice.
Dr Hartigan is currently undertaking research in collaboration with Swansea University looking at the psychological needs of people with multiple sclerosis who are following a lifestyle management approach to their condition. She is a passionate advocate for the importance of primary and secondary prevention in healthcare and the role that psychology can take in this.
---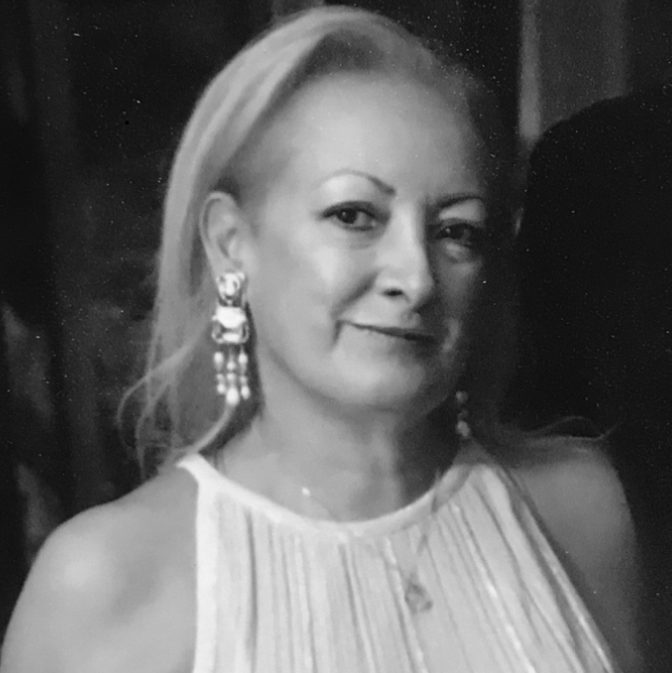 Maro is a lawyer and a nutritional therapist, with considerable business experience, primarily as a legal advisor in the shipping industry. She is a trustee of St Andrew's Greek Cathedral Trust and Saint Sophia Greek Cathedral School.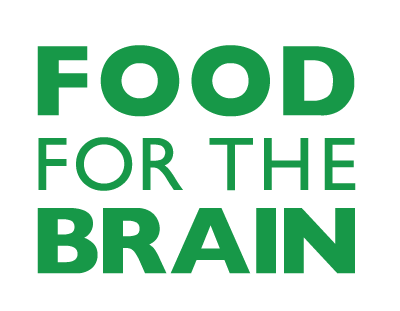 Mike was a director of E D & F Man Group plc, a director of LIFFE and a member of the Regulatory Decisions Committee of the FSA. He has a keen interest in mental health and has experience of fundraising in the sector. Michael co-commissioned the report 'Don't Mind Me' published by New Philanthropy Capital. He has considerable business experience, primarily in food, commodities and futures markets and is currently Chairman of Strontium Ltd.
---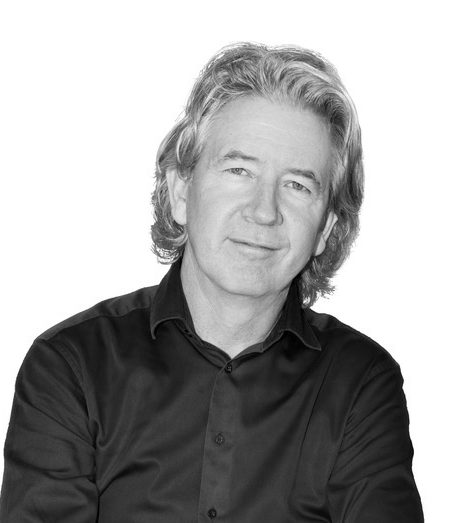 Patrick Holford is a leading spokesman on nutrition and mental health and founder of both the Food for the Brain Foundation and the Institute for Optimum Nutrition, an educational charity that offers degree accredited training in nutritional therapy.
Originally trained in psychology, Patrick brings 40 years of research and experience in the field of nutrition and mental health to the charity. He was involved in groundbreaking research showing that multivitamins can increase children's IQ scores – the subject of a Horizon television documentary in the 1980s. He was one of the first promoters of the importance of zinc, essential fats, low-GL diets and homocysteine-lowering B vitamins and their importance in mental health and Alzheimer's prevention, working closely with David Smith, Emeritus Professor of Pharmacology at the University of Oxford. He is the author of 44 books, translated into over 30 languages, including The Optimum Nutrition Bible, Optimum Nutrition for the Mind, The Feel Good Factor, The Alzheimer's Prevention Plan and The Stress Cure. He is a retired visiting professor at the University of Teeside and is in the Orthomolecular Medicine Hall of Fame.
---
Scientific Advisory Board
The Scientific Advisory Board is comprised of leading academics in nutrition, psychiatry, education, psychology, behaviour, brain biochemistry and cognitive testing to provide expert opinion on the evidence base for the recommendations for Food for the Brain campaigns and COG-NITION. It provides advice and recommendations regarding all scientific issues posed by the work of the charity. The Board reviews and evaluates the elements of all projects offered and contemplated by Food for the Brain to ensure they are consistent with the best available science.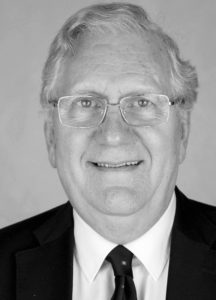 Emeritus Professor Smith spent his entire academic career at the University of Oxford and held the Chair of Pharmacology since 1984.
He was Deputy Head Faculty of Medical Science, Division of Medical Science and Professorial Fellow, Lady Margaret Hall. In 1985 the Medical Research Council appointed him Honorary Director of the newly established Anatomical Neuropharmacology Unit in Oxford, which has pioneered ways of studying neural networks in the brain.
In 1988 he established the Oxford Project to Investigate Memory and Ageing (OPTIMA) – a clinicopathological longitudinal study. Alzheimer's disease was his main research interest and he was the first Chairman of the Scientific Advisory Board of the Alzheimer's Research Trust, UK.
---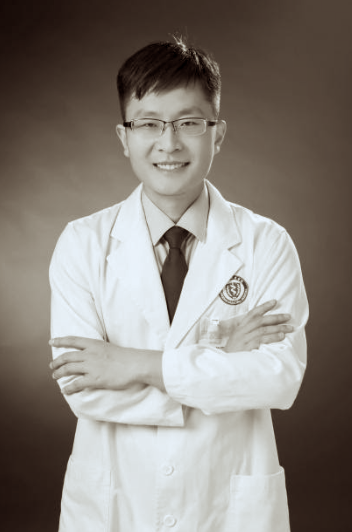 Dr. Yu is a full Professor of Neurology and the Vice Director of the Institute of Neurology, WHO Collaborating Center for Research and Training in Neurosciences, Fudan University, Shanghai, China. He also directs the Memory Clinic and Cognitive Ward of the Department of Neurology, Huashan Hospital, Shanghai Medical College, Fudan University.
He obtained his MD degree from Qingdao University and his PhD degree from Ocean University in China. He went on to his postdoctoral study in dementia in the Department of Neurology at UCSF. He then worked as an associate specialist of neurology at the UCSF Medical Center.
Currently, he is focusing on basic and clinical research for Alzheimer's disease and related dementia, and the PI of several national grants on dementia. Dr. Yu was the recipient of the 2015 Award for Excellence in Research on Alzheimer's and Related Disorders, and received the 2013 International Scholarship Award from The American Academy of Neurology (AAN).
He has published more than 100 research papers that have been cited more than 15000 times by peer scientists in the field. He is currently the Editor-in-Chief of Annals of Brain Disorders, Associate Editor-in-Chief of Annals of Translational Medicine, Senior Editor of Journal of Alzheimer's Disease, Editor of Journal of Prevention of Alzheimer's Disease, and Editor of American Journal of Neurodegenerative Disease
---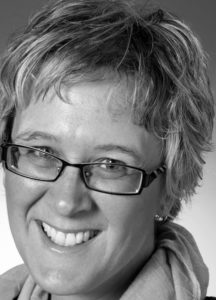 Julia is a Professor of Clinical Psychology in the Department of Psychology and the Director of the Mental Health and Nutrition Research Group. Originally from Toronto, Canada, she completed her PhD at the University of Calgary in clinical psychology followed by a two year post-doctoral fellowship at the Hospital for Sick Children in Toronto. In 2000, she joined the Department of Psychology where she teaches child psychology in the Clinical Psychology Programme.
Her interests in nutrition and mental illness grew out of her own research showing poor outcomes for children with significant psychiatric illness despite receiving conventional treatments for their conditions. In the last decade, she and her lab has been running clinical trials investigating the role of broad-spectrum micronutrients in the expression of mental illness, specifically ADHD, mood disorders, anxiety and stress associated with the Canterbury earthquakes. Julia has over 100 peer reviewed publications and book chapters, has been frequently featured in the media, and has given invited talks all over the world on her work on nutrition and mental health. She was the recipient of the Ballin Award 2015 from the NZ Psychologist Society, an award that recognises notably significant contributions to the development or enhancement of clinical psychology in Aotearoa New Zealand. She was also named in the top 100 Most Influential Women in New Zealand in 2015 and received a Braveheart award in 2018 for her contribution to making Christchurch a better place to live.
---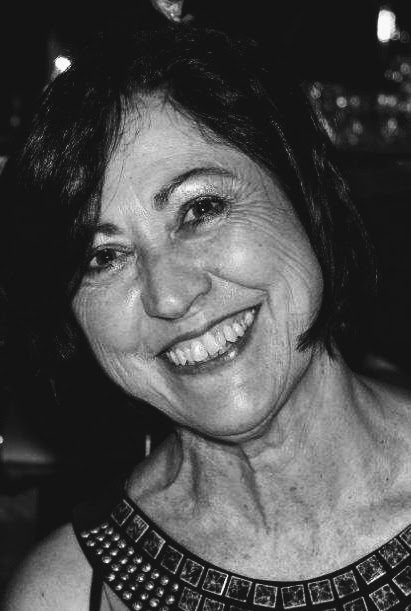 Dr. Celeste has a PhD in Medicine and a background in biomedical research, neuropsychology and management with an international reputation in the field of ageing, cognition and Alzheimer's disease with particular expertise in neuropsychological assessment of older people and the development & validation of cognitive tests including our Cognitive Function Test; and in the role of B vitamin status on cognition. Her primary research and teaching interests lie in early diagnosis of Mild Cognitive Impairment (MCI), Alzheimer's disease (AD) or other dementias and in pharmacological, psychosocial and lifestyle interventions for persons living with dementia and for prevention of cognitive decline in healthy older adults; particularly via B vitamins, omega-3 fatty acids and other nutrients. She has provided input on neuropsychological test batteries for use in clinical trials for treatment and prevention of Alzheimer's disease and dementia.
Her research publications include over 60 publications. Dr de Jager-Loots has served as an editorial board member for the Journal of Alzheimer's Disease and a reviewer for many peer-reviewed journals and contributed to the Institute for Life Sciences (ILSI) – Europe Nutrition and Cognition Working Group on methodologies to assess long-term effects of nutrition on brain function.
---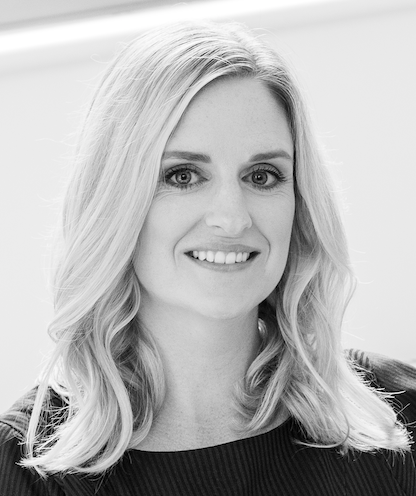 Dr Kristina Curtis is an Expert in Digital Behaviour Change Interventions (DBCIs). She has a multidisciplinary background spanning across industry, research, teaching, training and consultancy.
Her primary research interests are in the development and evaluation of mHealth interventions, in particular how the convergence of behavioural science and UX design promotes effective engagement.
---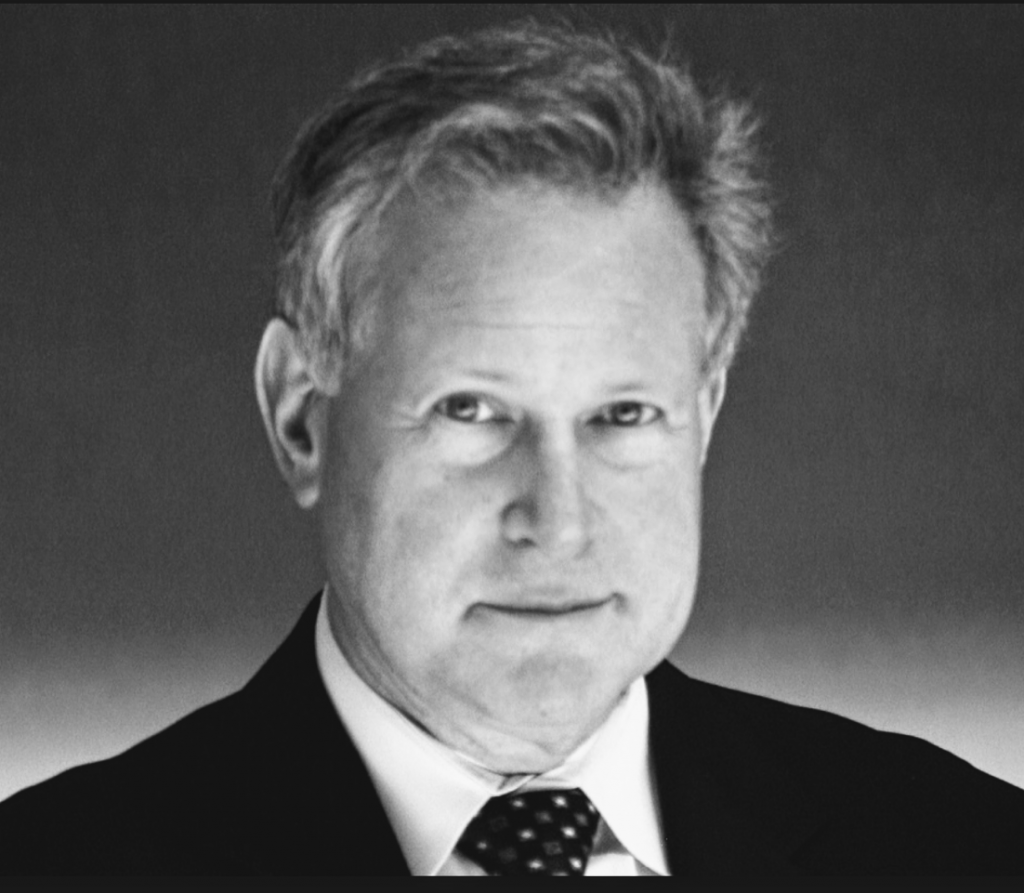 Dr. Robert Lustig is Professor Emeritus of Pediatrics in the Division of Endocrinology, and Member of the Institute for Health Policy Studies at the University of California, San Francisco. He is a neuroendocrinologist, and an international authority on obesity, diabetes, nutrition, and neuroscience.
Dr. Lustig graduated from MIT in 1976, and received his M.D. from Cornell University Medical College in 1980. He completed his pediatric residency at St. Louis Children's Hospital in 1983, and his clinical fellowship at UCSF in 1984. From there, he spent six years as a research associate in neuroendocrinology at The Rockefeller University. In 2013 he received his Masters in Studies of Law from UC Hastings.
---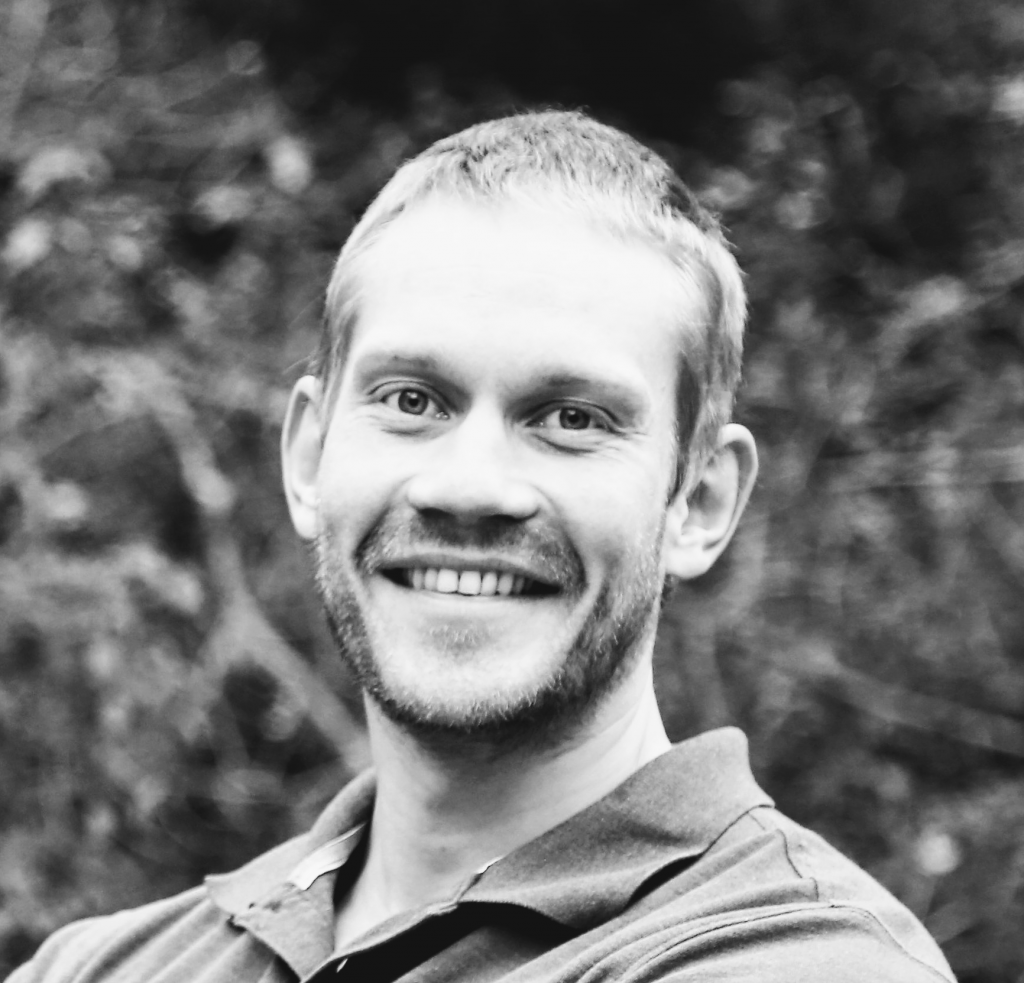 ---
Tommy Wood is an Assistant Professor of Pediatrics and Neuroscience at the University of Washington in Seattle. His research program focuses on factors associated with brain health and function across the lifespan. He received his undergraduate degree in Natural Sciences from Cambridge in 2007, a Medical Degree from Oxford in 2011, and a PhD from the University of Oslo in 2017.
Alongside his academic training, Tommy has provided performance consulting for Olympians and world champions in a dozen different sports. He is a founding trustee of the British Society of Lifestyle Medicine and associate editor for the journal Lifestyle Medicine.
---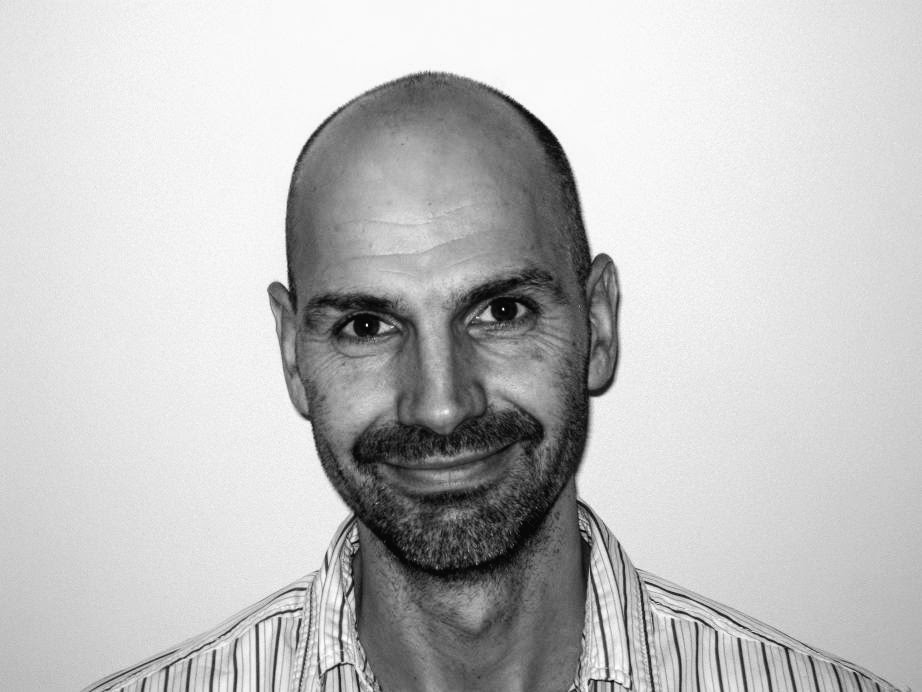 Simon leads the Clinical Neuroscience programme at the University of Roehampton, London and is Honorary Visiting Research Fellow in the Centre for Neuroscience, Surgery and Trauma, Queen Mary University of London. In addition to twice being elected to the Board of Directors of the International Society for the Study of Fatty Acids and Lipids, he is Chair of the Scientific Advisory Board of the U.K. Association for Milk Banks, acts as scientific advisor to charities and industry, and is on the Editorial Board of the journal, Lipids in Health and Disease.
---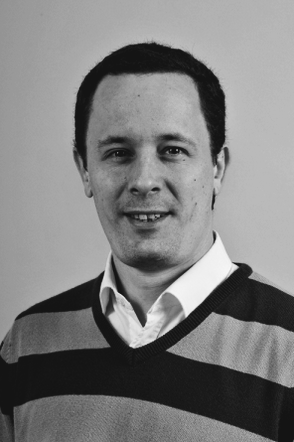 David is Senior Research Fellow and Principal Investigator at Norwich Medical School at the University of East Anglia, UK. He completed his PhD in Chemical and Biological Sciences for Health, Faculty of Pharmacy at the University of Montpellier 1 in France.
His research interests concern novel dietary or therapeutic strategies to delay brain ageing, cognitive decline and cardiovascular disease, including stroke and vascular dementia and involves the fields of oxidative stress, free radical biochemistry, neurodegeneration and the health effects of dietary polyphenols, as well as the role and impact of the microbiota and the microbiome-gut-brain axis on mental health.
---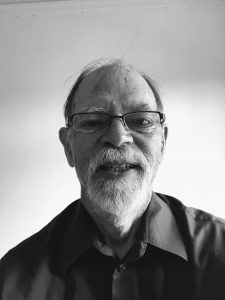 William Grant had a professional career in atmospheric studies, subsequently studying the role of solar UVB exposure and vitamin D in reducing the risk of cancer incidence and other diseases.
After retiring from NASA, he formed the non-profit organization, Sunlight, Nutrition and Health Research Center in San Francisco to continue his work on the roles of diet and UVB/ vitamin D in reducing risk of chronic and infectious diseases.
He published a review of the role of vitamin D in risk of dementia in 2009 followed by several additional publications on vitamin D and Alzheimer's disease and dementia. He has 284 publications regarding vitamin D listed at pubmed.gov.