Our Mission
At Food for the Brain, we wish to create a future where the importance of nutrition in optimising mental wellbeing and brain health, as a means of both prevention and treatment, is understood by all and implemented by many.

To educate and provide important information to children, parents, teachers, schools, universities, the public, health professionals, food service operators, caterers and the government, thereby promoting mental wellbeing and brain health through optimum nutrition.
---
Our Vision
To create a future where the awareness of the importance of optimum nutrition for mental health is understood by all, and implemented by many.

Babies are optimally nourished for brain development during pregnancy and infancy.

Nurseries and schools, from infancy to university, actively encourage optimum nutrition for brain function.

Government actively encourage optimum nutrition to promote learning and prevent behavioural and mental health problems from childhood to old age.

The treatment of mental health problems involves correcting nutritional imbalances as a first line procedure.

The public has easy access to information about optimum nutrition for mental health.The foundation is governed by the Board of Trustees and supported by an panel of experts on our Scientific Advisory Board.
---
Sign up to our mailing list
Receive educational articles and latest information on events, campaigns and research
Board of trustees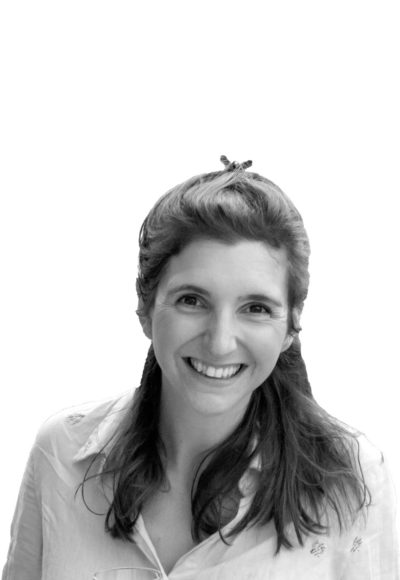 Chair: Jessica Ferrari-Wells
BA(Hons)(Oxon), DipION, mBANT, mCNHC
Jessica is a nutritional therapist specialising in women's health. She began her scientific studies at the University of Oxford, where she studied Experimental Psychology and graduated with a First Class in 2009. Her psychology studies sparked her continuing interest in our wider health, diet and lifestyle impact our mental wellbeing.
After graduating from Oxford she studied law; training and qualifying at the international law firm Allen & Overy LLP where she spent several years as an associate in the corporate team, specialising in trust and pensions law.
She now runs her nutritional therapy practice, seeing individual clients as well as running group workshops on a wide range of topics relevant to women's health. Her main focus is on supporting women to optimise their health and thrive in the face of demanding and high-pressure careers. Jessica joined the Board of Trustees in 2015, becoming Chair of the Board in 2020.
---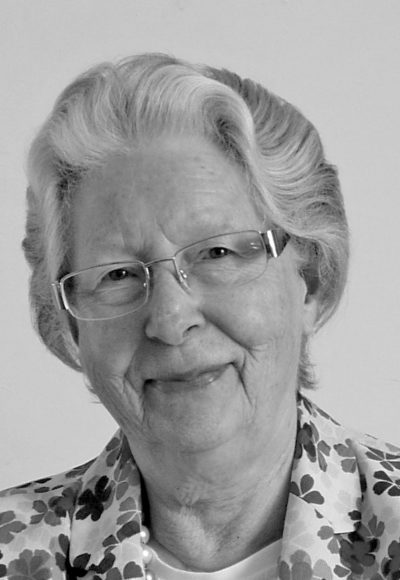 Dr Rona Tutt
OBE PhD, MA, BA (Hons), Adv. Dip. SEN, Dip NCTD, Dip RD (Open)
Dr Rona Tutt, OBE, is a Past President of the National Association of Head Teachers (NAHT) and continues to be involved in their work, chairing their National Forum for Neuroscience and Special Education. Rona has an MA in Linguistics and a PhD in the education of children with autism. She is a winner of the Leadership in Teaching Award; received an Outstanding Reviewer Award for her work on the International Journal of Educational Management; and an OBE for her services to special needs education. She is a Fellow of UCL's Centre for Inclusive Education (CIE).
Rona is vice chair of governors at a secondary school for students with autism, learning difficulties (LD) and speech, language and communication needs (SLCN), and an all-age school for profoundly deaf pupils. She has spent many years studying British Sign Language (BSL).
Rona has written and co-authored several books on education and is in constant demand to write articles and to speak at conferences. For many years, she was privileged to be Chair of the Food for the Brain Foundation and continues to be a Trustee.
---
Michael Metcalfe
Mike was a director of E D & F Man Group plc, a director of LIFFE and a member of the Regulatory Decisions Committee of the FSA. He has a keen interest in mental health and has experience of fund raising in the sector. Michael co-commissioned the report 'Don't Mind Me' published by New Philanthropy Capital. He has considerable business experience, primarily in food, commodities and futures markets and is currently Chairman of Strontium Ltd.
---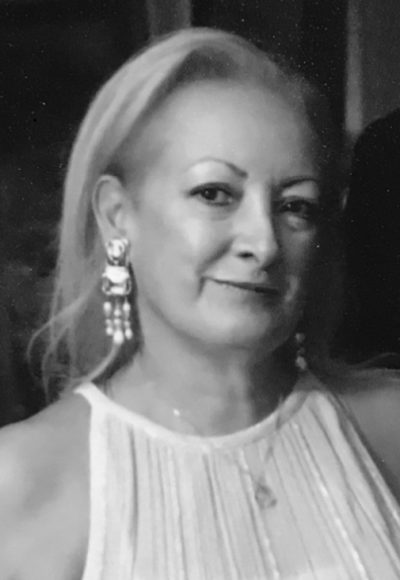 Maro Limnios
LL.B Hons solicitor, DipION
Maro is a lawyer and a nutritional therapist, with considerable business experience, primarily as a legal advisor in the shipping industry. She is a trustee of St Andrew's Greek Cathedral Trust and Saint Sophia Greek Cathedral School.
---
Patrick Holford
BSc, DipION, FBANT, NTCRP
Patrick Holford is a leading spokesman on nutrition and mental health and founder of both the Food for the Brain Foundation and the Institute for Optimum Nutrition, an educational charity that offers degree accredited training in nutritional therapy.
Originally trained in psychology, Patrick was involved in groundbreaking research showing that multivitamins can increase children's IQ scores – the subject of a Horizon television documentary in the 1980s. He was one of the first promoters of the importance of zinc, essential fats, low-GL diets and homocysteine-lowering B vitamins and their importance in mental health and Alzheimer's prevention, working closely with David Smith, Emeritus Professor of Pharmacology at the University of Oxford. He is the author of 44 books, translated into over 30 languages, including The Optimum Nutrition Bible, Optimum Nutrition for the Mind, The Feel Good Factor, The Alzheimer's Prevention Plan, The Stress Cure and How to Quit without Feeling S**t. He is a retired visiting professor at the University of Teeside and is in the Orthomolecular Medicine Hall of Fame. Patrick brings 40 years of research and experience in the field of nutrition and mental health to the charity.
---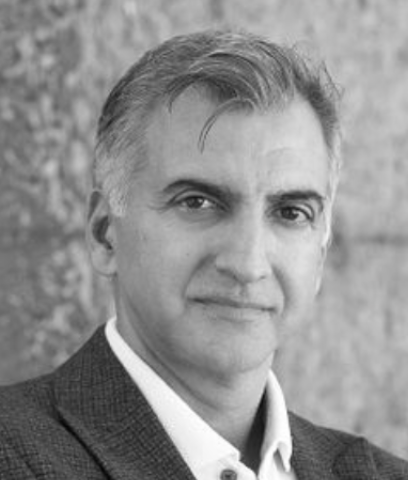 Atul Banerjee
B.Eng (Hons), DipION, MBA

Atul is a former strategy consultant with 30 years experience working with global companies and start-ups, advising on product and marketing strategies and developing business plans for raising finance. Atul was also MD of Naturally High, a start-up offering a range of natural alternatives to caffeine and sedatives, which was sold to a larger vitamin company in 2003. Since then he has established a global research and consulting company helping clients improve their competitive positioning. Atul has a First-Class degree in Aerospace Systems Engineering (Univ. Southampton), a diploma in Nutritional Therapy (Institute for Optimum Nutrition), and an MBA (Open University Business School).
---
Scientific Advisory Board
The Scientific Advisory Board is comprised of leading academics in nutrition, psychiatry, education, psychology and brain biochemistry to provide expert opinion on the evidence base for the recommendations for Food for the Brain campaigns. It provides advice and recommendations regarding all scientific issues posed by the work of the charity. The Board reviews and evaluates the elements of all projects contemplated by Food for the Brain to ensure they are consistent with the best available science.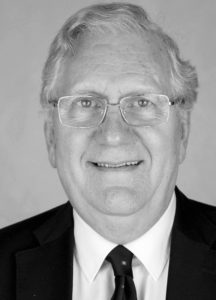 Professor David Smith
Faculty of Medical Science Deputy Head, Division of Medical Sciences. Professorial Fellow, Lady Margaret Hall. Professor Smith has spent his entire academic career at the University of Oxford and has held the Chair of Pharmacology since 1984. In 1985 the Medical Research Council appointed him Honorary Director of the newly established Anatomical Neuropharmacology Unit in Oxford, which has pioneered ways of studying neural networks in the brain. In 1988 he established the Oxford Project to Investigate Memory and Ageing (OPTIMA) – a clinicopathological longitudinal study. Alzheimer's disease remains his main research interest today and he was the first Chairman of the Scientific Advisory Board of the Alzheimer's Research Trust, UK.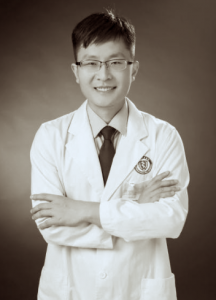 Dr Jin-Tai Yu
Dr. Yu is a full Professor of Neurology and the Vice Director of the Institute of Neurology, WHO Collaborating Center for Research and Training in Neurosciences, Fudan University, Shanghai, China. He also directs the Memory Clinic and Cognitive Ward of the Department of Neurology, Huashan Hospital, Shanghai Medical College, Fudan University. He obtained his MD degree from Qingdao University and his PhD degree from Ocean University in China. He went on to his postdoctoral study in dementia in the Department of Neurology at UCSF. He then worked as an associate specialist of neurology at the UCSF Medical Center. Currently, he is focusing on basic and clinical research for Alzheimer's disease and related dementia, and the PI of several national grants on dementia. Dr. Yu was the recipient of the 2015 Award for Excellence in Research on Alzheimer's and Related Disorders, and received the 2013 International Scholarship Award from The American Academy of Neurology (AAN). He has published more than 100 research papers that have been cited more than 15000 times by peer scientists in the field. He is currently the Editor-in-Chief of Annals of Brain Disorders, Associate Editor-in-Chief of Annals of Translational Medicine, Senior Editor of Journal of Alzheimer's Disease, Editor of Journal of Prevention of Alzheimer's Disease, and Editor of American Journal of Neurodegenerative Disease.
---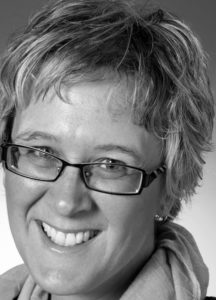 Professor Julia Rucklidge
Julia is a Professor of Clinical Psychology in the Department of Psychology and the Director of the Mental Health and Nutrition Research Group. Originally from Toronto, Canada, she completed her PhD at the University of Calgary in clinical psychology followed by a two year post-doctoral fellowship at the Hospital for Sick Children in Toronto. In 2000, she joined the Department of Psychology where she teaches child psychology in the Clinical Psychology Programme.
Her interests in nutrition and mental illness grew out of her own research showing poor outcomes for children with significant psychiatric illness despite receiving conventional treatments for their conditions. In the last decade, she and her lab has been running clinical trials investigating the role of broad-spectrum micronutrients in the expression of mental illness, specifically ADHD, mood disorders, anxiety and stress associated with the Canterbury earthquakes. Julia has over 100 peer reviewed publications and book chapters, has been frequently featured in the media, and has given invited talks all over the world on her work on nutrition and mental health. She was the recipient of the Ballin Award 2015 from the NZ Psychologist Society, an award that recognises notably significant contributions to the development or enhancement of clinical psychology in Aotearoa New Zealand. She was also named in the top 100 Most Influential Women in New Zealand in 2015 and received a Braveheart award in 2018 for her contribution to making Christchurch a better place to live.
---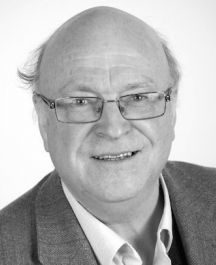 Professor Peter Ryan
Peter is Professor of Mental Health at Middlesex University, UK, and was previously Head of Training at the Sainsbury Centre for Mental Health. He is Chair of ENTER Mental Health, a European research and training network, and has been a WHO Europe consultant in mental health since 2006. He has published five books, most recently Empowerment, Lifelong Learning and Recovery in Mental Health and Occupational Stress and the Management of Violence.
---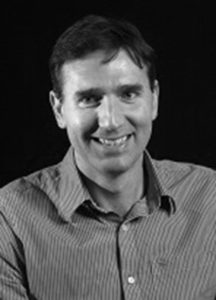 Professor Jeremy P E Spencer
Jeremy received his PhD from King's College London in 1997 and is currently Professor of Nutritional Biochemistry and Medicine at the University of Reading. His initial work focused on the cellular and molecular mechanisms underlying neuronal death in Parkinson's and Alzheimer's disease. His current interests relate to how flavonoids and other polyphenols, found in a number of fruits, vegetables and beverages, promote brain and cardiovascular health. In particular, the focus is on their ability to modulate specific intracellular signaling pathways pivotal in promoting blood flow, protecting against neurotoxins, preventing neuroinflammation and in controlling memory, learning and neuro-cognitive performance. He is a member of the BBSRCs Basic Bioscience Underpinning Health Strategy Advisory Panel, is Editor-In-Chief of Nutrition and Aging and has published over 150 research manuscripts.
---